QMS
I. Product Quality

Since 1998 the company has been granted ISO 9001 certificate. All the products are made according to the quality control system right from the raw materials purchased - the production process - the process of product inspection The final product before the warehouse. Currently the company is applying the quality management system ISO 9001-2015
With the statement on QUALITY POLICY of SHINHJONG SHOES JOINT STOCK COMPANY:
For the benefit of our customers, our company is committed to meeting the requirements and expectations of quality.
All members and all resources are mobilized to participate in ongoing training and improvement.
II. General Work Flow & Progress image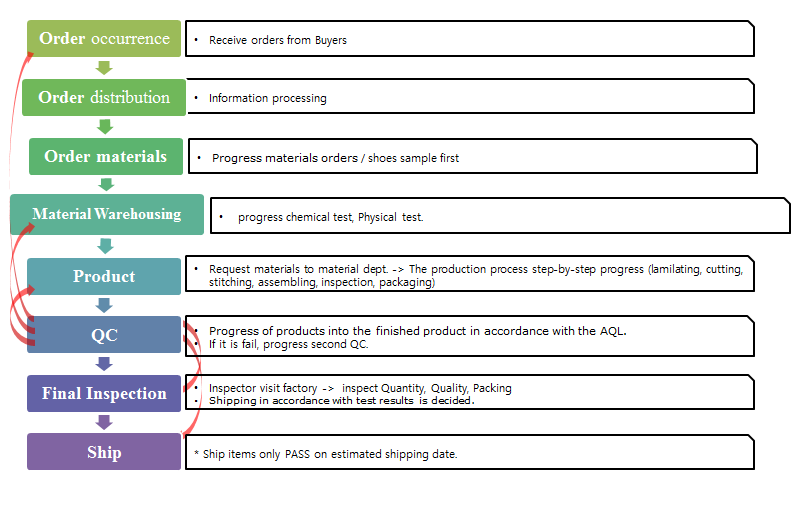 Process Image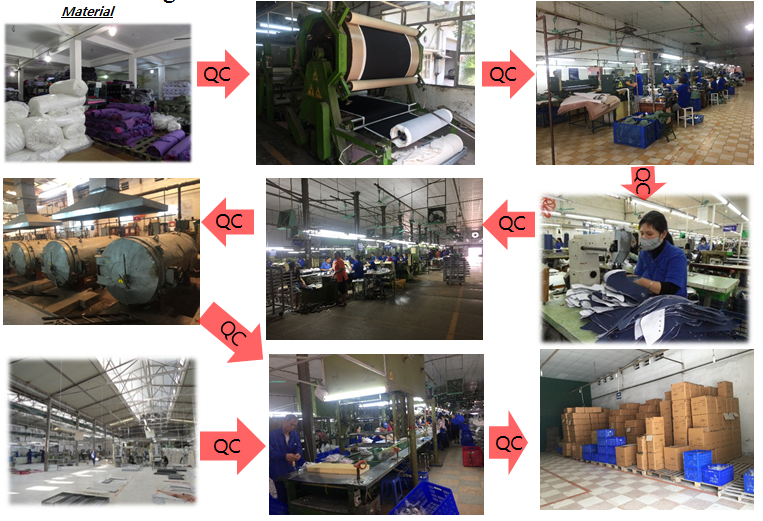 III. QC Work Flow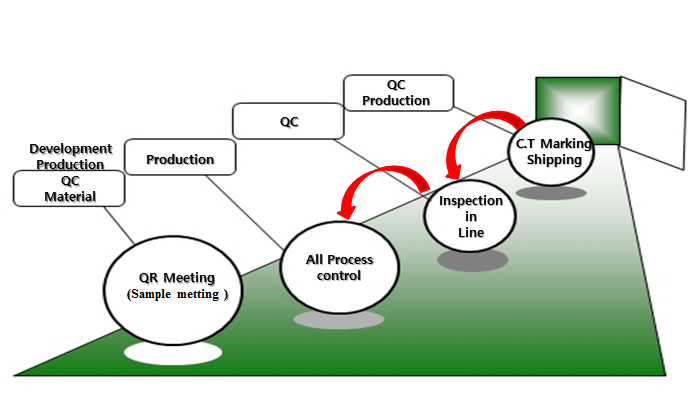 IV. Production & Quanlity Dept.Organization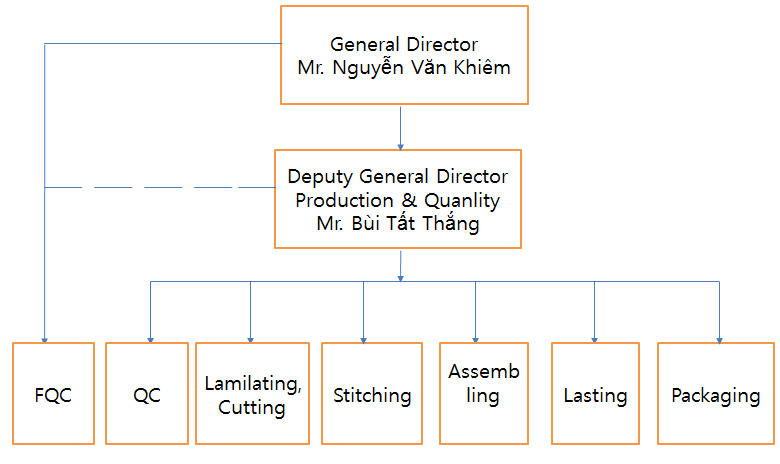 V. Sample